Our Warehouse in Sedbergh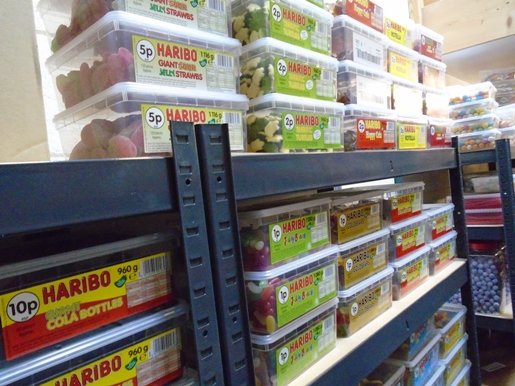 just a few of our Haribo products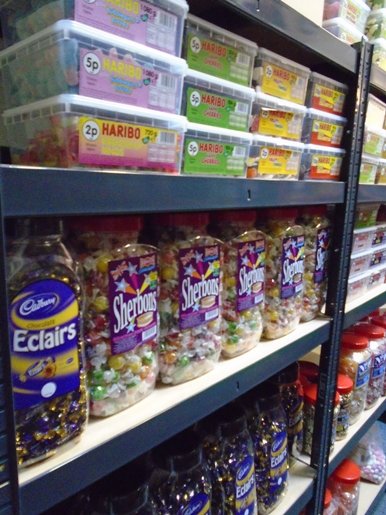 Sherbons , one of our most popular products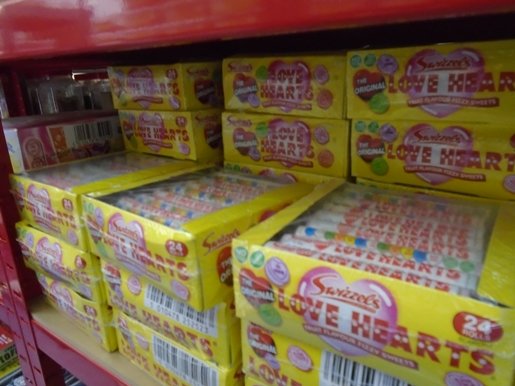 Swizzel Love Hearts - An all time favourite
==============================================================
The above are just a few of the many hundreds of products we sell
to our customers worldwide every day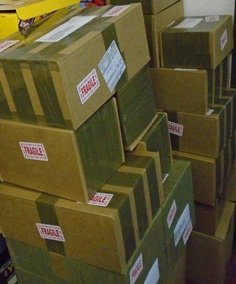 Just a few of todays orders awaiting shipment to the USA.
and other products being shipped to

Canada ,South Korea, Sweden, Australia, New Zealand, India, Germany and Spain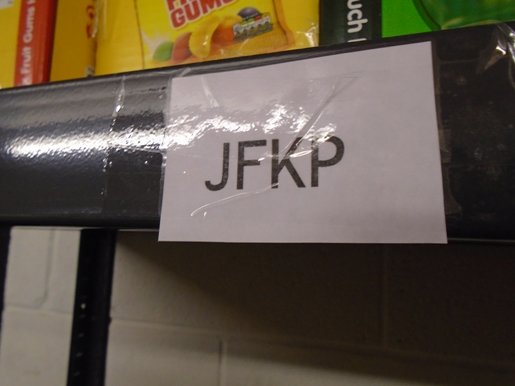 All of our US parcels are shipped direct to US Customers via the nearest "point of Entry"
to get orders to our clients as quickly as possible.
With over 5000 parcels sent to the USA this year alone.
and here at home in the UK that figure is over 10,000